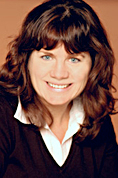 Catherine Sutter, B.Sc.
Ms. Sutter joined Kinexus in September 1999. She was initially responsible for the development and implementation of policies and programs affecting the Company's human resource department, including organizational design and development, performance management, training and education, recruitment and retention, compensation, benefits and incentives, equity programs and health and safety. Since September 2002, Ms. Sutter has also headed the Sales and Marketing programs at Kinexus. She is responsible for developing the sales and marketing objectives and strategies for the company including directing market research, product planning, and sales forecasting to facilitate the strategic direction and promotion of the company's products and services. She is also responsible for the development and dissemination of informational literature to investors, clients, collaborators and the media.
Ms. Sutter has over seventeen years of industrial experience in research and development companies including four years as the Director of Biotechnology for Kinetek Biotechnology Corporation and five years as Director of Human Resources. Prior to that, she worked as a Laboratory Manager at the University of British Columbia and as the Office Administrator and Sales Coordinator for Gulf Shark Research in Bayou la Batre, Alabama. She received her B.Sc. degree in Biochemistry from the University of Victoria. She was also a founding principal and the President of the Children's Research Foundation of British Columbia, a charitable Foundation dedicated to the advancement of research and knowledge of life-threatening and disabling diseases affecting children.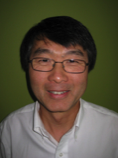 Dr. Arthur Yee, Ph.D.
Dr. Arthur Yee obtained his Ph.D. degree in the Biotechnology Laboratory, UBC (now the Michael Smith Laboratories) using recombinant DNA techniques and site-directed mutagenesis to study the molecular genetics of yeast mating-type recognition. He joined Kinetek Pharmaceuticals in 1996 to oversee their recombinant protein production and gene cloning activities. This work eventually moved him into cell-based assays, in-vivo target validation, and then early stage drug development. In 2002 he continued along the drug development path to work in pharmaceutical contract research where he gained experience in bioanalytical testing using HPLC and mass spectrometry, as well as directing GLP/GMP compliant studies for drug development and manufacturing. In 2010, Dr. Yee first joined Kinexus as a research scientist and since 2011 he has also become responsible for the maintenance of the Company's IT and communication systems.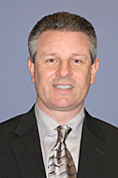 Dr. Steven Pelech, Ph.D.
Dr. Pelech is the principal founder of Kinexus Bioinformatics Corporation. He contributes leadership, vision and strategic planning to Kinexus with over twenty-five years experience in the areas of science, business and administration. He was the principal founder of Kinetek Pharmaceuticals, Inc. and served as its President and C.E.O. for six years and was one of the founding scientists of the Biomedical Research Center. Prior to his academic and industrial experience, he spent five years in post-doctoral training with Sir Philip Cohen at the University of Dundee in Scotland and Nobel laureate Dr. Edwin Krebs at the University of Washington in Seattle. He is concurrently a full professor in the Department of Medicine at the University of British Columbia (UBC), where he has been on faculty since 1988. Dr. Pelech received his B.Sc. (1979; Honours) and Ph.D. (1982) degrees in Biochemistry from UBC.