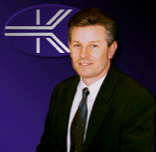 Kinexus was incorporated at the end of the last millennium to realize the potential of systems biology approaches and transform the way signal transduction research is conducted. To this end, over the last thirteen years, Kinexus has striven to develop and offer an unrivalled suite of complementary proteomics and bioinformatics services to make signal transduction research easy, cost-effective and enabling for both academic and industrial scientists. We are pleased that we have been able to assist over 1650 researchers in 33 countries world-wide. In addition to our open-access, online knowledgebases and databases, over 360 peer-reviewed scientific publications have results from our scientists, collaborators and clients.
Research into cell signalling is extremely daunting due to its sheer complexity. About 20% of the approximately 23,000 genes in the human genome encode cell signalling proteins. In the post-genomics world, one of the major challenges today is defining the potential interactions among these proteins and charting regulatory protein networks. Different cell and tissue types are strikingly distinct in their patterns of regulation of these important proteins. There appears to be an excess of 650,000 phosphorylation sites in the human phosphoproteome. Already about 200,000 human phosphosites have been experimentally confirmed. These phosphosites are likely to prove to be a rich source of biomarkers for disease detection. The over 538 protein kinases that catalyze their phosphorylation represent important drug targets for the pharmaceutical industry. Kinexus is dedicated to the longer term prospect of defining new diagnostic tools and developing therapeutics to treat disease.
Kinexus has recently expanded its proteomics services to permit more customized work for our clients. This includes the launch of custom microarrays, peptide synthesis, protein production and mass spectrometry-based protein identification services. The offer of our Kinex™ antibody microarray and Kinetworks™ multi-immunoblotting services has been limited by the availability of high quality antibodies. Over 75% of the over 4600 commercial antibodies that we have tested are impotent or non-specific. While we will continue to search for suitable antibodies. In deployment in our proteomics services, Kinexus is now undertaking the development of its own line of phosphorylation site and pan-specific antibodies.In addition, we are producing novel peptides as kinase substrates and inhibitors. Kinexus has now become a supplier of unique microarrays, antibodies and synthetic peptides to detect and assay signaling proteins.
To continue to develop innovative products and services, Kinexus has undertaken several important bioinformatics initiatives. We have generated over 10,000 Kinetworks™ multi-immunoblots in-house as well as 4,500 Kinex™ antibody microarray analyses to track the expression and phosphorylation of hundreds of protein kinases, phosphatases, cell cycle, stress and apopotosis proteins in thousands of different clinical samples, and tissue and cell lysates from animal experimental models. We have made most of this immunoblotting and antibody microarray data freely available to the biomedical research community in our on-line KiNET DataBank.
In 2009, we launched the first of our on-line free access SigNET Knowledgebases called PhosphoNET. This was updated to include over 93,000 known and 560,000 predicted human human phosphosites. Presently, we are about to apply our second generation Kinase Predictor V2.0 algorithm to further identify the most likely kinases, phosphatases and adapter/scaffold proteins that target these sites.
This information will eventually be integrated into PhosphoNET to foster cell signalling research in new directions.
In 2011, we launched TranscriptoNET, which is a knowledgebase with mRNA expression levels based on gene microarray analyses of over 600 types of human tissues and cells. TranscriptoNET reveals tissue-specific biomarkers, proteins that are altered in cancer and potential protein-protein interactions.

In 2013, we also plan to post additional knowledgebases on the world wide web in the SigNET Knowledge Bank that will feature very detailed information on nearly 1000 different signal transduction and stress proteins. We have already built the underlying databases to support these initiatives, but our limited resources have delayed the launch of these new knowledgebases. In addition to KiNET and SigNET, we will also be introducing our own Internet scientific publication called Kinetica On-line, with original research, articles and blogs from Kinexus. While all of these on-line bioinformatics services will be open-access, Kinexus hopes to generate advertising revenues from commercial vendors that will sponsor these unique cyberspace resources. All of these new activities will permit Kinexus to further create and offer high definition maps of cell signalling networks to support the discovery of disease biomarkers and therapeutic drug targets. We plan to mine our databases and knowledgebases to design new antibodies and peptides to expand our line of proteomics services and products and further service the biomedical research community.

We remain fully committed to providing the highest standards of service and quality products possible for our clients. Over 93 percent of our clients have rated our services as good to excellent. The integrity of the experimental results from our proteomics services is just as important to us as our customers. We consider our clients as our research partners, and we have been fortunate to have co-published scientific papers with several of our clients. We hope to enter into diagnostic and therapeutics development with our corporate clients in the future.

With the identification of the best therapeutic targets, Kinexus plans to develop novel inhibitors of selected protein kinases that can be used to manipulate signal transduction pathways for research and therapeutic purposes. One day, we shall be able to listen to cells by tapping into their communications systems to rapidly learn about the molecular lesions that underlie the most common diseases. We will exploit this information to silence these diseases by application of appropriate protein kinase inhibitors on an individual patient basis. It will be our greatest contributions to the development of personalized medicine, and it would have only been possible with the strong dedication of our employees, and the continuing support of our shareholders, clients, and collaborators.

Finally, one of our important objectives is to facilitate signal transduction research in the scientific community, in part by making this website a major educational resource and portal for cell signalling information in the Internet. We very much welcome your suggestions as to how we can be of greatest value to you.


Sincerely,

Steven Pelech, Ph.D.
Founder, President & Chief Scientific Officer